Why Buy From Quattro Motors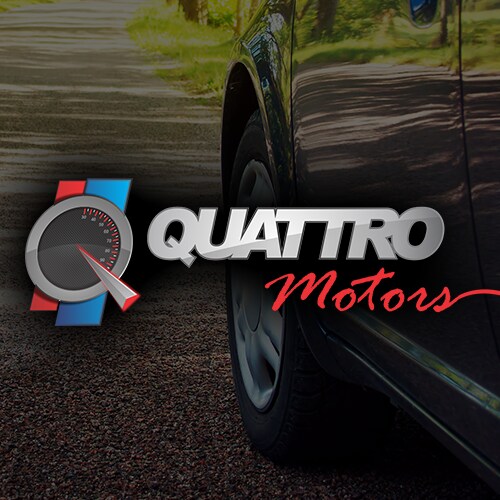 Thoughtful Amenities
Whether you are waiting for your vehicle to get serviced, picking up a part for your vehicle, or stopping by to check out a new vehicle for yourself, we offer a wide range of amenities to enhance your experience here! Come by, look around and check what we can offer you!
Quattro Motors

24820 Plymouth Rd
Redford, MI 48239


Quattro Motors-Redford

24820 Plymouth Road
Redford, MI 48336


Quattro Motors-Farmington Hills

29666 Grand River Ave.
Farmington Hills, MI 48336

Quattro Motors: Your Top Used Car Dealer in Farmington Hills and Redford
At Quattro Motors, we take pride in being a used car dealer you can trust. We're your most dependable used car dealer in the metro Detroit area, and we're here to make you offers on used cars and used luxury cars you won't find anywhere else.
We're committed to serving our customers to the best of our ability. This means we work hard to stock a wide range of reliable vehicles including Jeep, Chevrolet, Ford, Nissan, Honda, and many more popular models. When you visit our dealership you'll discover an easy-going, customer-first dealership atmosphere.
We respect our customers' time, budget and needs at Quattro Motors. When you choose us for your next vehicle, you won't find our team pressuring you to buy any vehicle that doesn't seem like a good fit. We are a bad credit car dealer and we work closely with our customers to help them find a suitable vehicle for their price point, preferences and needs.
We have a little bit of everything in our used car inventory, including options that are on the newer side and feature lower mileage as well as bargain options that are priced under $15,000.
Our customers can also shop for their next used car on our website, along with applying for financing, calculating monthly payments, valuing their trade-in and scheduling a test drive or service appointment.
Our priority is ensuring our customers feel accommodated to and able to buy affordable used cars they can rely on for a long time to come. Visit us and let us show you how committed we are to your satisfaction. Our used card dealership is conveniently located near Redford, Farmington Hills, Detroit, Livonia, and Southfield.