Quattro Motors Service Center in Redford, MI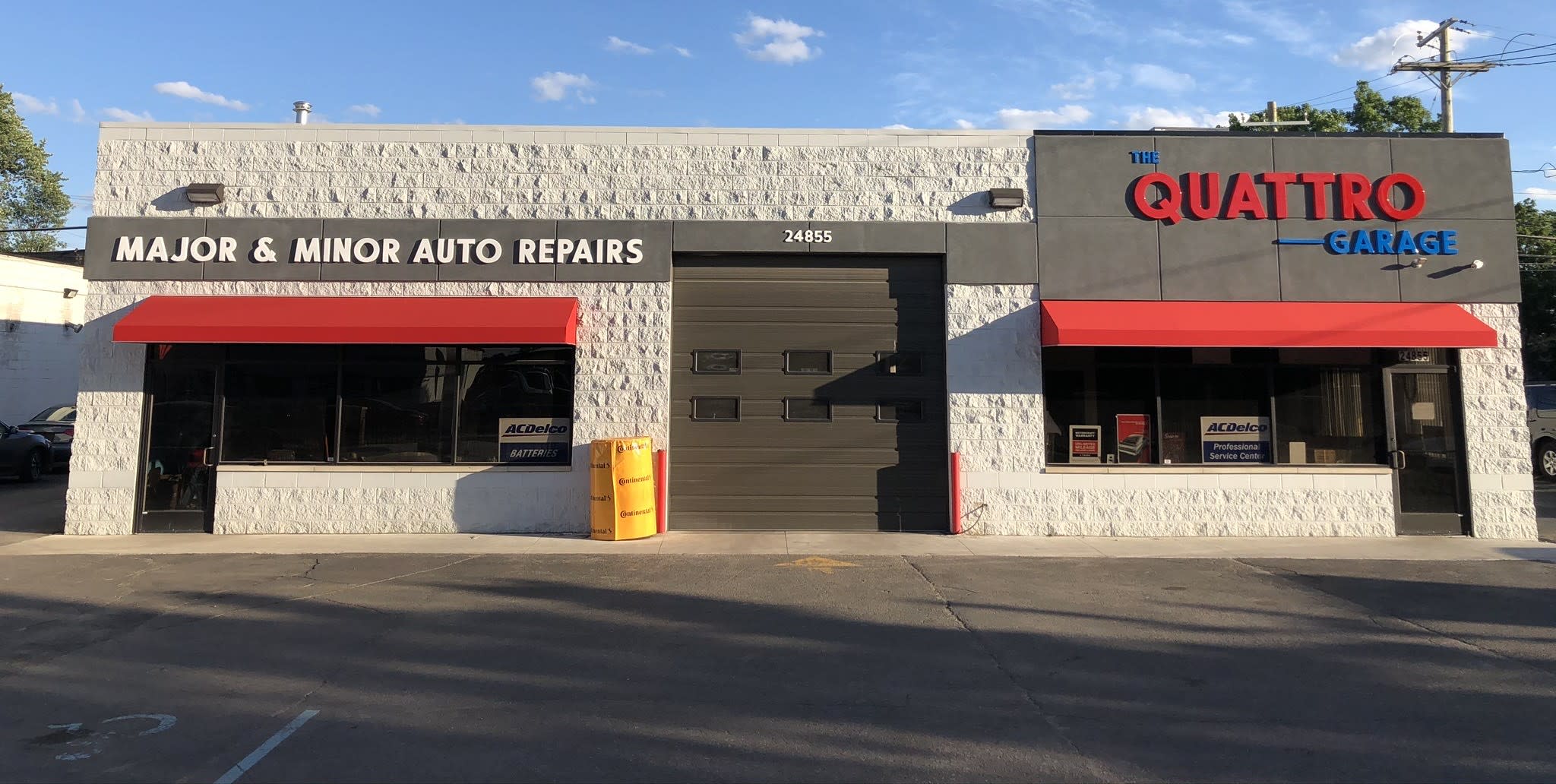 Why Have My Vehicle Serviced At Quattro Motors?
At Quattro Motors, we know that you'll want to enjoy each leg of your driving journey. To ensure that this will happen, the Quattro Garage located just across from our Redford dealership takes care of your maintenance needs. Stop by to hear more today.
Purpose
Though it's easy to overlook, having proper and routine maintenance performed on your automobile is one of the highest-priority tasks you can undertake. Perhaps most importantly, it will increase the longevity of your automobile, making it suitable to drive for longer periods of time. Not to mention, it can also improve your safety, as a poorly operating vehicle may unintentionally put you in harms way. Having the proper amounts of fluids within your vehicle allows other systems – such as windshield wipers – to be utilized to their full potential. And, since the probability of an accident is reduced following proper services, you won't have to worry about paying extra on repair costs.
Warranty
Knowing that your car may already have some mileage on it, we at Quattro Motors have taken steps to ensure its wellbeing. Thanks to our extended used car warranty, repairs that would otherwise be costly are reduced in price. Our selection of used vehicles come with several applicable extended warranty options to serve you and our local community with protection. At its advertised price, you'll be most likely to receive a 12-month warranty with the potential for up to 36 months. However, since lengths vary, your contract could be within the range of anywhere from 3 months to as many as 4 years so that those seeking both short- and long-term vehicles will benefit. Thus, you'll feel more at ease knowing that you're secured while driving a set of wheels.
Service
When you're with us, our Service Department can help out in various ways. Sometimes, we have service specials to make your experience cost-effective. Plus, an abundance of opportunities are available to ensure that your set of wheels remains in good standing. These includes routine procedures, such as oil changes and filter changes, tire rotations, and services. Performed properly, this will result in keeping your equipment operating at peak potential, such as when your oil receives proper lubrication, and our technicians are just as capable of completing emergency maintenance when called upon. If your brake pads need immediate replacing to keep you from slipping and sliding, we can get the job done. Not to mention, you may have your tire treads looked at to make sure they're gripping the road effectively.
At the Quattro Motors Service Center in Redford, MI, our technicians work to maintain a high standard for excellence. Pay us a visit at 24855 Plymouth Road in Redford MI, or contact us at 313-537-5555. We look forward to hearing from you!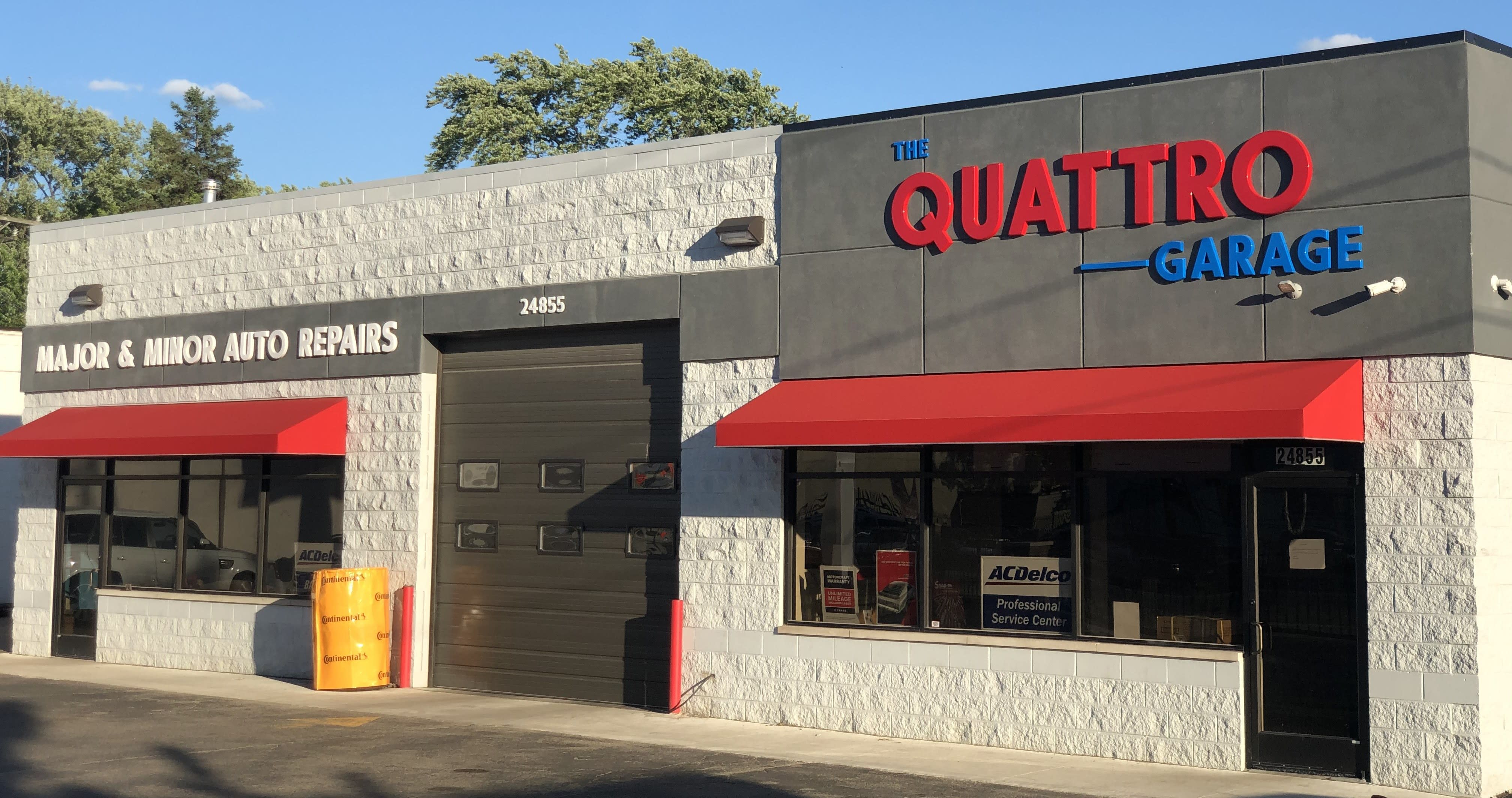 Testimonials
Works with you!
2-20-2020
Highly Recommend!
2-13-2020
Best Car Dealership!
2-6-2020
Come Shop Here!
2-1-2020
Definitely Recommend!
1-30-2020
Great selection of vehicles to choose from!
1-22-2020
Customer Service was great!
1-16-2020
Will definitely refer family and friends to Quattro Motors!
1-9-2020
Experience here was fabulous!
1-1-2020
Great Experience!
12-31-2019
Amazing!
12-17-2019
Amazing!
12-12-2019
Highly recommend buying from Quattro!
12-4-2019
Helpful and Accommodating!
11-28-2019
5 Stars
Farmington Hills
11-21-2019
Quattro Motors is great!
Farmington Hills
3-23-2019
Wonderful Customer Service!
Farmington Hills
3-13-2019
Went way beyond the extra mile for us!
Redford
3-2-2019
Would definitely recommend!
Redford
2-12-2019
5 Stars
Redford
1-19-2019
Read More